Date
Mar 23 2023
Expired!
*POSTPONED* Poetry Reading: African Poetry Book Fund
We regret to announce that our event, originally scheduled for Thursday, March 23, with must be rescheduled. Details forthcoming!
---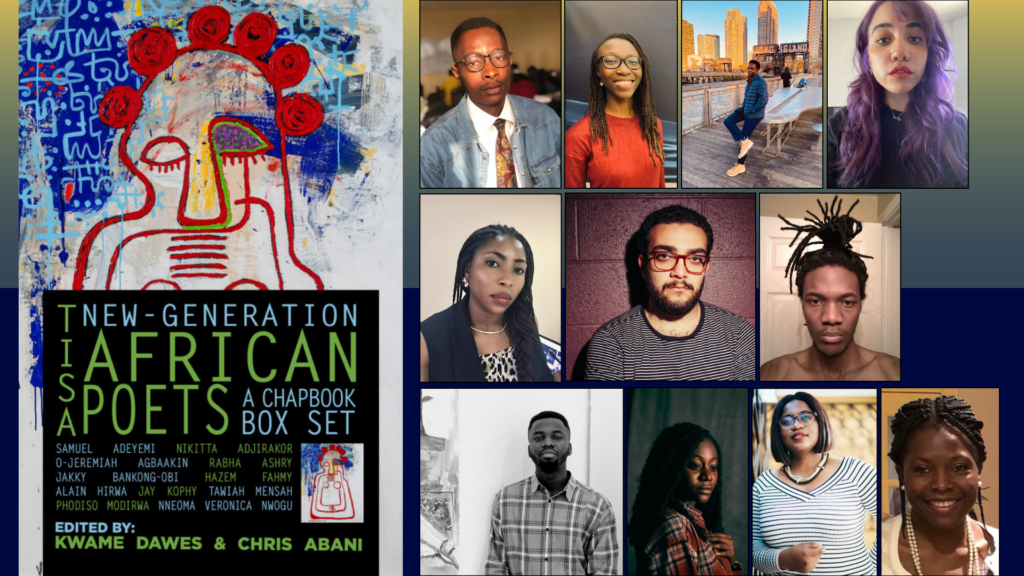 Poetry Reading presented in partnership with the African Poetry Book Fund celebrating Tisa: New-Generation African Poets, A Chapbook Box Set (Akashic Books, 2023), edited by Kwame Dawes and Chris Abani. 
---
Featuring readings from each of the poets included in the box set: Samuel Adeyemi, Nikitta Adjirakor, O-Jeremiah Agbaakin, Rabha Ashry, Jakky Bankong-Obi, Hazem Fahmy, Alain Hirwa, Jay Kophy, Tawiah Mensah, Phodiso Modirwa, and Nneoma Veronica Nwogu.
This twelve-piece, limited-edition box set—an African Poetry Book Fund (APBF) project—features the work of eleven new African poets, and is part of a series started in 2014 to ensure the publication of up to a dozen chapbooks every year by African poets through Akashic Books. The series seeks to identify the best poetry written by African poets working today, and it is especially interested in featuring poets who have not yet published their first full-length book of poetry.