Date
Jan 18 2023
Expired!
Community Group: Readshop *ONLINE*
Led by poet and Woodland Pattern co-founder Karl Gartung, Readshops are community sessions dedicated to exploring poetry texts from the 20th century that are often labeled "difficult." Participants take turns reading the poetry aloud, discussing it as questions arise—on the spot, as deeply as needed. No preparation is needed; the only prerequisite is curiosity.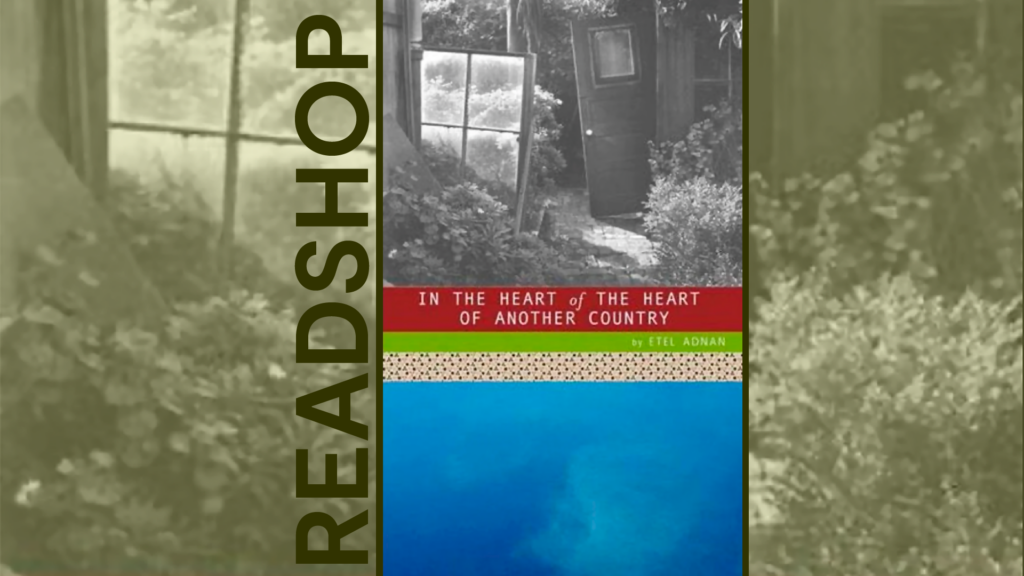 On January 18, 2023, the group will begin reading Etel Adnan's In the Heart of the Heart of Another Country. 
Etel Adnan's In the Heart of the Heart of Another Country is a mosaic of lyrical vignettes, at once deeply personal and political, set against the turbulent backdrop of Arab/Western relations. Adnan writes, "Contrary to what is usually believed, it is not general ideas and grandiose unfolding of great events that impress the mind during times of heightened historic upheavals, but rather the uninterrupted flow of little experiences, observations, disturbances, small ecstasies, or barely perceptible discouragements that make up day-to-day living."
Open to the public. For more details or to join, please contact Programming Director Mike Wendt.