Community Group: Readshop *HYBRID*
Led by poet and Woodland Pattern co-founder Karl Gartung, Readshops are community sessions dedicated to exploring poetry texts from the 20th century that are often labeled "difficult." Participants take turns reading the poetry aloud, discussing it as questions arise—on the spot, as deeply as needed. No preparation is needed; the only prerequisite is curiosity.
On July 9, 2022, the group began reading Paul Metcalf's Genoa.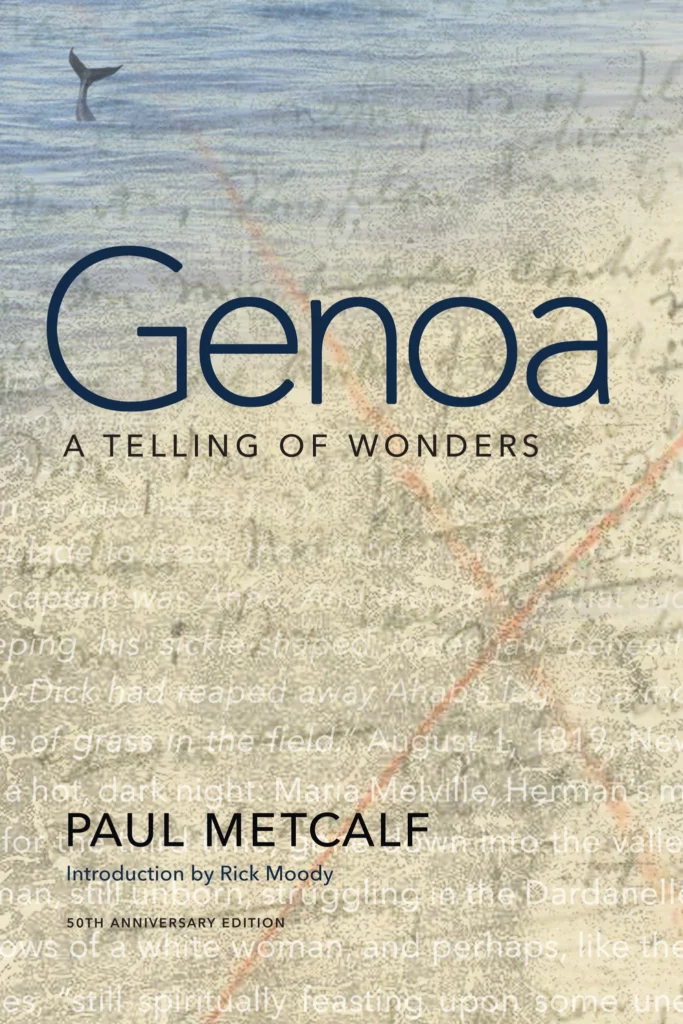 First published in 1965, Genoa is Paul Metcalf's literary masterpiece in which he attempts to purge the burden of his relationship to his great-grandfather Herman Melville. In his signature polyphonic style, a storm-tossed Indiana attic becomes the site of a reckoning with the life of Melville; with Columbus, and his myth; and between two brothers—one, an MD who refuses to practice; the other, an executed murderer—vibrate and sing a quintessentially American song.
Open to the public. For more details or to join, please contact Programming Director Mike Wendt.