Fiction Reading: Garin Cycholl and Meghan Lamb *HYBRID*
Fiction Reading featuring Garin Cycholl, author of Rx (Atmosphere Press, 2022), and  Meghan Lamb, author of Failure to Thrive (Apocalypse Party, 2021).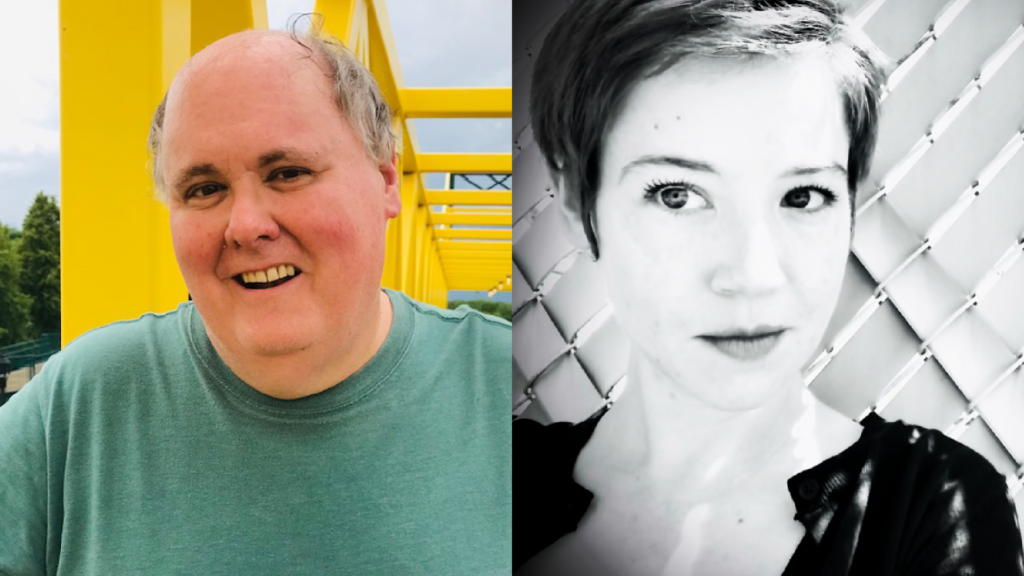 In person at Woodland Pattern and livestreaming via Crowdcast
ATTEND VIA CROWDCAST $GIVE WHAT YOU CAN
Register for in-person attendance below.
---
Garin Cycholl's 2022 novel, Rx, is a play on The Confidence-Man, a man practicing medicine without a license in a Dis-united States. His recent work has appeared in The Typescript, ACM, and The Dead Mule of Southern Literature.
Meghan Lamb is the author of COWARD (2022), Failure to Thrive (2021), All of Your Most Private Places (2020), and Silk Flowers (2017). She recently served as the Philip Roth Writer-in-Residence at Bucknell University, and teaches writing through the University of Chicago, Story Studio, and GrubStreet. Her work has appeared in Quarterly West, DIAGRAM, Redivider, and Passages North, among other publications. She runs the shadow text reading series Significant Others, and serves as the fiction editor of Bridge, a Chicago magazine of literature, art criticism, and cultural reporting, and the nonfiction editor of Nat. Brut, a Whiting Award-winning journal of art and literature dedicated to advancing inclusivity in all creative fields. She is also the front woman of Kill Scenes, an 80s horror-themed dark wave band.
ATTENDING IN PERSON? WE'VE UPDATED OUR COVID POLICY! 
Registration is required for in-person event attendance, as is a nominal ticket donation to hold seats. Gallery attendance is limited to 20 audience members. Masks are required. Thank you for helping to keep our staff and community safe. Each attendee must register individually.
.