Date
May 11 2023
Expired!
Poem Series: UWM Graduate and Advanced Undergrad Poets Read *IN PERSON*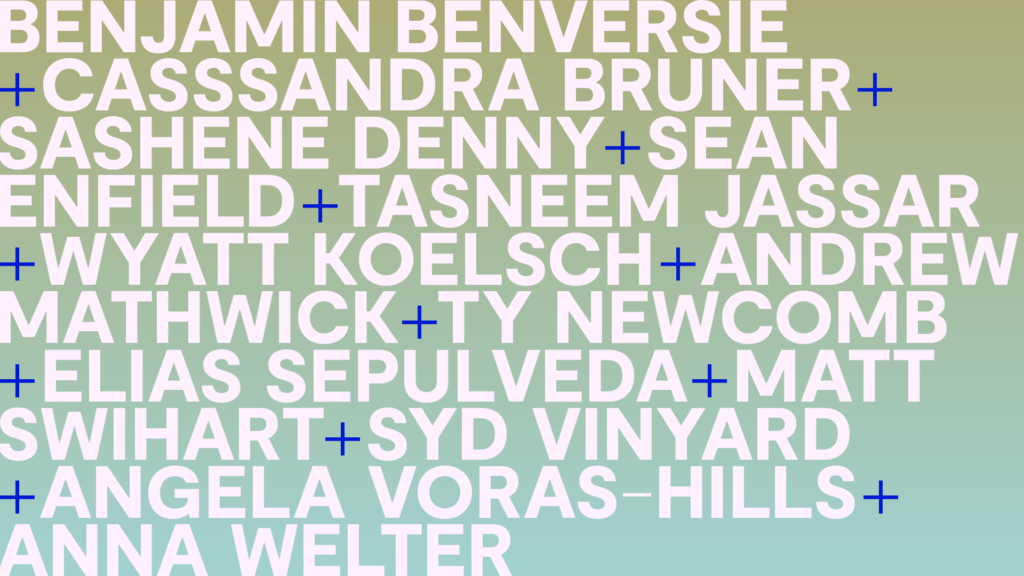 In person at Woodland Pattern
Professor Brenda Cárdenas' students in this Spring semester's graduate Seminar in Poetry Writing and undergraduate Advanced Workshop in Poetry, both of which focused on writing interrelated poems in series, will read from their original culminating projects, which Cardenas imagines as sections of their future books.
Come out and hear Benjamin Benversie, Casssandra Bruner, Sashene Denny, Sean Enfield, Tasneem Jassar, Wyatt Koelsch, Andrew Mathwick, Ty Newcomb, Elias Sepulveda, Matt Swihart, Syd Vinyard, Angela Voras-Hills, and Anna Welter.
---
ATTENDING IN PERSON? PLEASE NOTE OUR POLICIES.
Registration is required for in-person event attendance at Woodland Pattern. Gallery attendance is limited to 20 audience members. Each attendee must register individually.
.