Date
Sep 13 2022
Expired!
Poetry in the Park—Sept. 2022 *IN PERSON*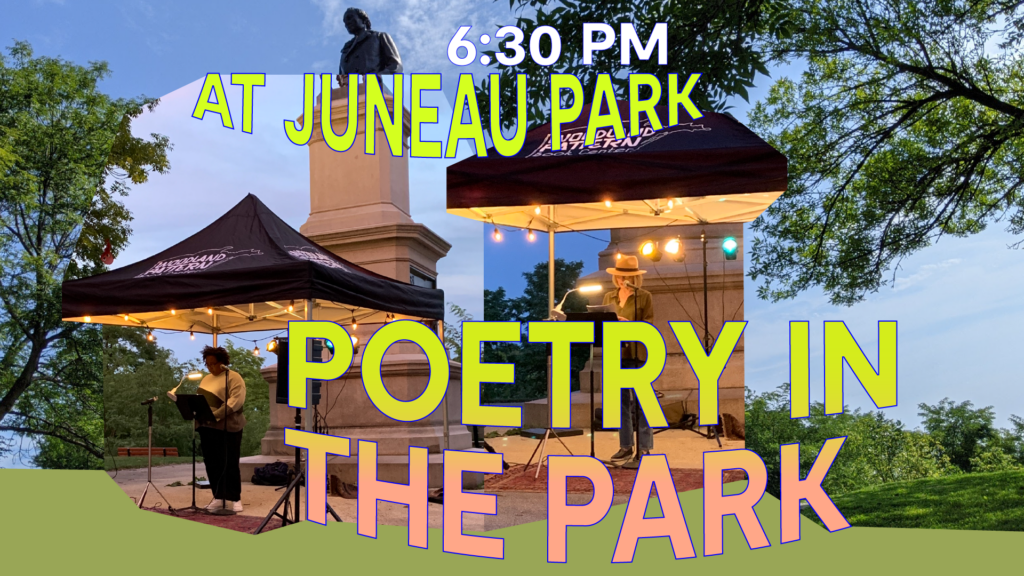 The following events will take place in person at Juneau Park, 900 N. Prospect Ave. 
Bring your blankets and chairs, snacks and drinks, and friends, and join us at the Solomon Juneau statue for this beloved summer reading series, now entering its eighth year. Poetry in the Park takes place in Juneau Park on the second Tuesday of June, July, August, and September, with rain dates scheduled on the second Wednesday of each month. This season's events are made possible with support from Juneau Park Friends, the National Endowment for the Arts, and Village Church. 
---
Tue. Sept. 13 | 6:30 PM
Rain date: Wed. Sept. 14
Featuring readings from Terimarie Degree, Janet Jennerjohn, Rick Ollman, and Elias Sepulveda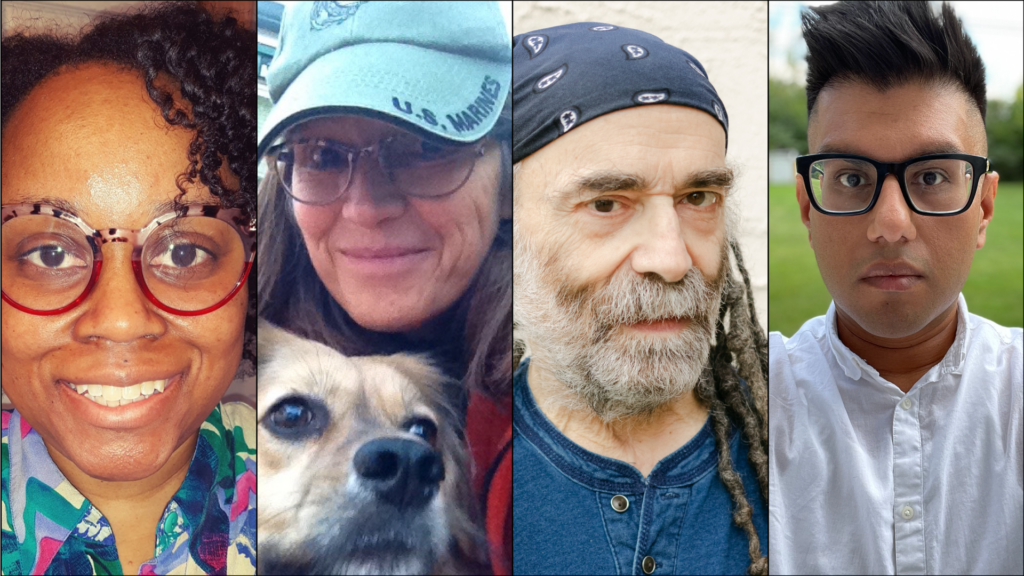 Terimarie Degree grew up with both parents serving in the US Navy. This afforded the opportunity to live everywhere from California to the Aleutian Islands of Alaska. Her work includes reflections on faith, family, relationships, coming of age in the 1980s, the beauty found in the natural world and the role people have to care for it and one another. Terimarie has a number of poems published online as well as within ten print collections.
Janet Jennerjohn is a Wisconsin poet who spends her time between Milwaukee and Door County. She is recently retired from a 35+ year teaching career in higher education and is looking forward to more time to read, write, and walk in the woods with her dog, Django Reinhund.
Poetry and music are the twin foci of Rick Ollman's artistic life. His music is freely improvised on multiple instruments, while his poetry is always pre-composed and recited from memory. These two very different approaches to performance share the goal of heightened expression combining both structure and spontaneity.
Elias Sepulveda was born in Los Angeles, CA to Mexican migrants. He currently lives and works for Milwaukee County as a Juvenile Probation Officer.