Date
Aug 10 2021
Expired!
Poetry in the Park *POSTPONED*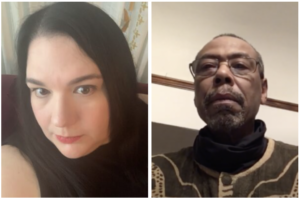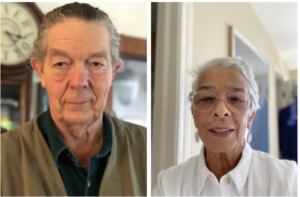 Poetry in the Park
returns with readings from
Stacy Blint
,
Reggie Finlayson
,
Karl Gartung
, and
Thulani Davis
@ Juneau Park, 900 N. Prospect Ave.
Poetry in the Park is BACK for a long-awaited sixth season! Bring your blankets and chairs, snacks and drinks, and friends for a summer evening of poetry out by the Solomon Juneau statue.
Stacy Blint is an artist and writer living in Wisconsin. Her poems have appeared in the Brooklyn Rail, Big Bridge, Elderly, the White Wall Review, Blazing Stadium, and Matchbook Magazine. Her chapbook Infinity Heart was published in 2019 by Adjunct Press.
Reggie Finlayson grew up listening to Billie Holiday, Miles Davis, and Funkadelic while being encouraged to read Fanon and Baraka. He is a child of the Black Arts Movement and a founding member of the New World Griots writers collective in Milwaukee. As one might expect, his work is often political. Still, he is an avid kayaker, birder, and archer, and many of his poems reflect a profound connection he feels to the natural world.
Karl Gartung (with Anne Kingsbury and Karl Young) was a founder of Woodland Pattern. He is the author of Now That Memory Has Become So Important (MWPH, 2008). For him, a central mystery is which really comes first, the place we live in and its history—or its poetry?
Thulani Davis is a professor and a Nellie Y. McKay Fellow in the Afro-American Studies Department at the University of Wisconsin–Madison. She is the author of six books, a dozen theater works, and has had a career in journalism. Davis wrote the libretti for Anthony Davis's X: The Life and Times of Malcolm X (1986), and his Amistad (1997). She is working now with composer Bernadette Speach on The Little Rock Nine, and with composer Anthony Davis on Davis on Fire Across the Tracks: Tulsa 1921. Thulani Davis has also written the book and lyrics for The Sojourner Washing Society, A Musical in Gospel. A recent collection of work, Nothing But the Music, was released from Blank Forms Editions in 2021.
COVID safety: Woodland Pattern will disinfect microphones between performances. Socially distanced seating areas will be designated, and masks and hand sanitizer will be made available for attendees and performing artists.