Date
Sep 09 2021
Expired!
Queering the Fandom: Fanfic, Cosplay, and Community *HYBRID*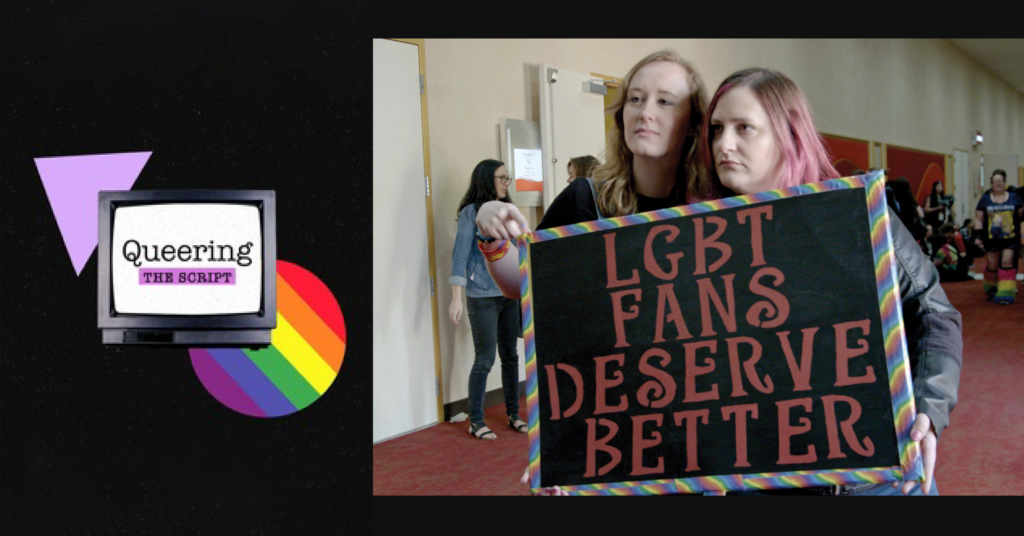 In-person at Woodland Pattern and live streaming via Crowdcast.
(Register to attend in person, below.)
ATTEND VIA CROWDCAST $GIVE WHAT YOU CAN
Queering the Fandom: Fanfic, Cosplay, and Community presented as part of Milwaukee Film's Cultures & Communities Festival
Pregame for our Festival screening of Queering the Script with this special panel featuring numerous Milwaukee and Wisconsin-based queer artists and fans delving deeper into the culture. With practitioners of cosplay and fan fiction along with attendees and organizers of comic book conventions all scheduled to convene, it's certain to be equal parts illuminating and entertaining. There will be spirited conversation surrounding community, self-authored representation, and the fandemonium that ensues. Join us at Woodland Pattern!
The film Queering the Script will screen at the Oriental Theater on Friday, September 10 at 4 pm, and will be available to view online. For more info about the Cultures & Communities Festival, and how to attend screenings, visit: mkefilm.org/ccf.
Registration with Eventbrite is required to attend events in person.
In-person attendance will be limited to 15 audience members. All in-person attendees must wear masks.