Issue Release: QWERTY Quarterly *IN PERSON*
Join us for the
QWERTY Quarterly
winter issue release party!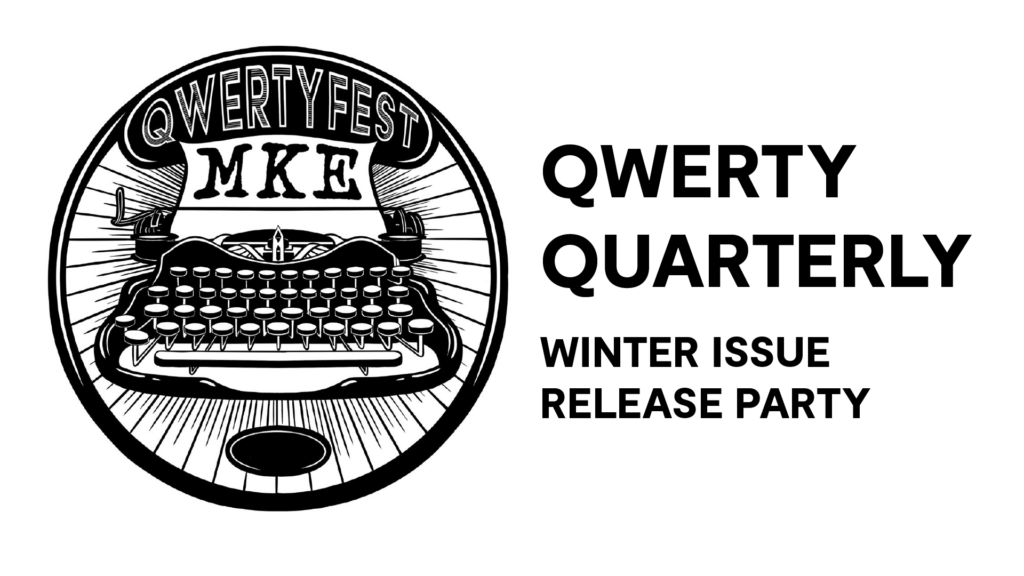 In person at Woodland Pattern
$GIVE WHAT YOU CAN
---
QWERTY Quarterly is the official publication of QWERTYFEST MKE, a festival founded in 2023 in honor of the typewriter, which was invented in Milwaukee 150 years ago by Christopher Latham Sholes. The Quarterly features poetry, fiction, articles, columns, and art by local writers and artists. Come celebrate the release of our winter issue, which has a theme of hygge, the Dutch word for finding coziness and comfort in small things. Our hygge-themed party will feature readings from the zine, refreshments, and entertainment. More details will be posted at: qwertyfest.com
---
Registration is no longer required for in-person event attendance at Woodland Pattern. However, it is still helpful and appreciated!