Reading Group: Ping Pong Book Club *IN PERSON*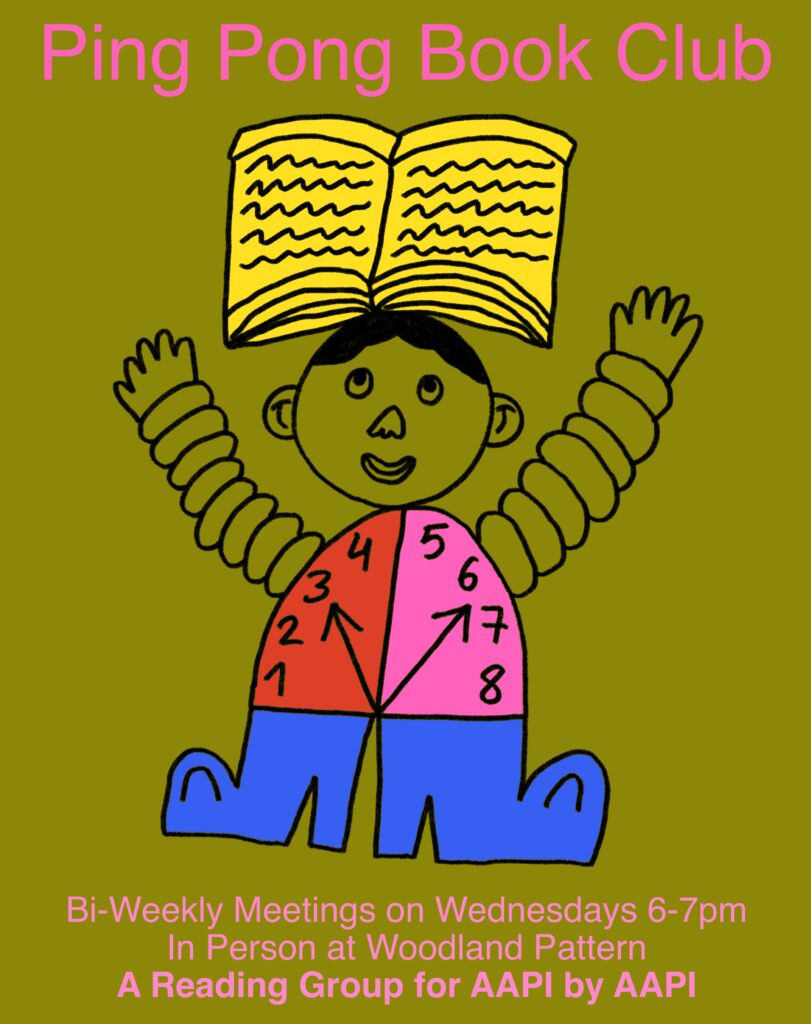 In person at Woodland Pattern
---
The Ping Pong Book Club invites AAPI people to read together in an environment of solace and nourishment—to connect and share in conversation through literature, especially during times of distress. Our goal is to exchange thoughts, experiences and feelings among one another, a back-and-forth, like table tennis, or simply ping pong. The reading material will focus on fiction and nonfiction literature specifically by female, BIPOC, and LGBTQIA+ writers, with a focus on art and artists writings. The Ping Pong Book Club is led by artist Nomka Enkhee, who lives and works in Milwaukee.
The Ping Pong Book Club recognizes the term AAPI as a huge umbrella that covers many global diasporic communities including different languages, religions, and cultures. We understand this term designed to encompass such a vast and multifaceted group has its limitations and want to create a community that is diverse and truly representative. Therefore we welcome everyone whose identities are tied in location to South Asia, Southeast Asia, Central Asia, West Asia, the Pacific Islands, and East Asia.
On September 20, 2023, the group will begin reading aloud together from Halal If You Hear Me, edited by Fatimah Asghar and Safia Elhillo.
Ping Pong Book Club meets in-person at Woodland Pattern on alternating Wednesdays from 6–7 PM.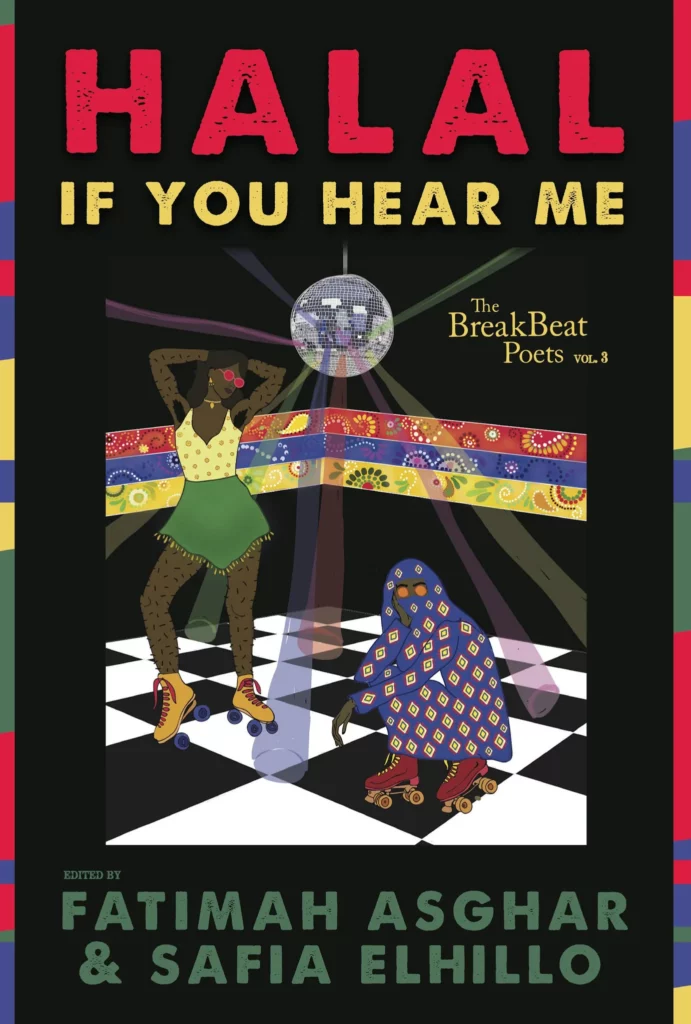 Open to the public. For more details or to join, please contact Programming Director Mike Wendt.