Date
Jul 10 2021
Expired!
Riverwest Poetry Walk & Open Open Mic *IN-PERSON*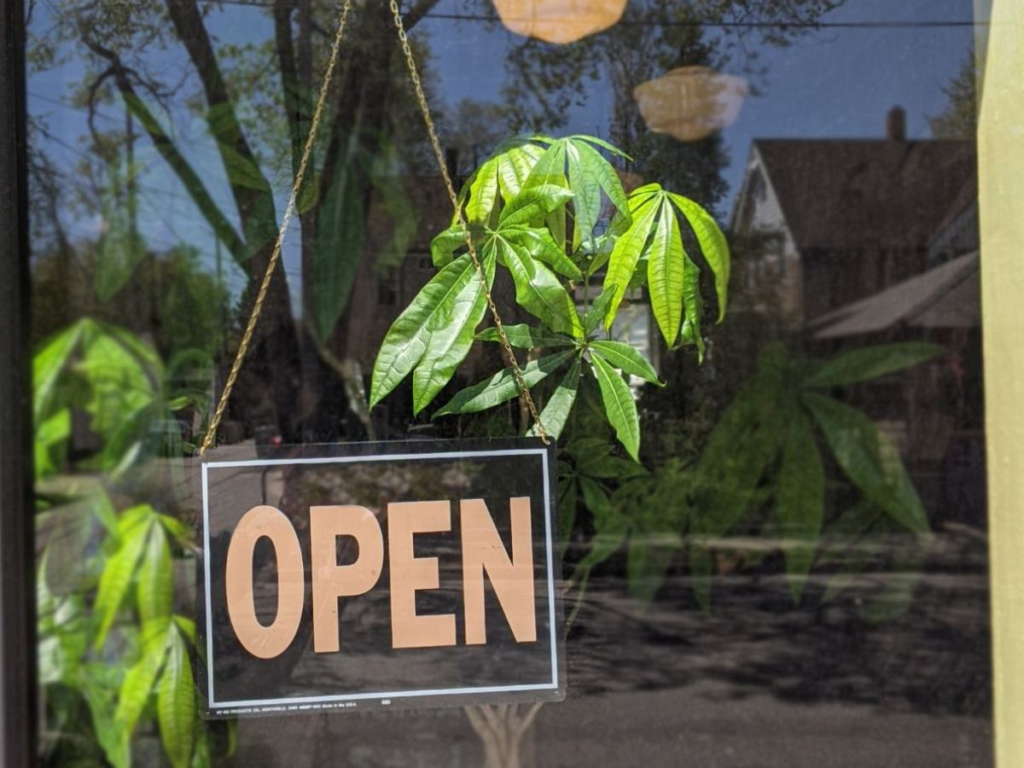 We're so excited to celebrate the reopening of Woodland Pattern and a return to in-person outdoor events! On Saturday, July 10th, we invite you to first join us starting at 1:30 pm for a Riverwest Poetry Walk along the Beerline Trail (starting at the Council Circle in Gordon Park, N. 2828 Humboldt Avenue) and then to gather with us at 3 pm in Garden Park (on the corner of Locust and Bremen Streets) for an Open Open Mic, with featured readers Virnette Adams, Brenda Cárdenas, Nikki Janzen, and Ae Hee Lee, who will kick things off. In honor of the event, our friends at Black Husky Brewing are closing off the block between the park and the brewery, and beer will be available for purchase. We'll also have membership specials (including a special commemorative coozie!) and, of course, Woodland Pattern will be open.
1:30–3 PM: Riverwest Poetry Walk
@ Gordon Park, 2828 N. Humboldt Avenue, (meet at the Council Circle)
REGISTER FOR WALK
$GIVE WHAT YOU CAN
Come together at the Council Circle in Gordon Park. A patch of green and a patch of blue peeking in from between the trees. It is what you may find as you stroll. It is what you see. It is what you hear. The squawk of a red wing, the rat-a-tat of a woodpecker. "This is my place," they say. The smell of sweet cicely and artemisia hold sway in our noses. The touch of wind is in your hair and on your skin. And it ripples the surface of our river. Jot a note and make it sing in poem or prose. Come together again in Garden Park and speak the truth that you have found.
Details: Poetry Walk participants will meet at the Council Circle in Gordon Park. We will stroll for an hour or a bit more as time unfolds then join others at Garden Park for the Open Open Mic, where you can share what you've written on our walk. Masks are optional and donations are much appreciated! Led by Vince Bushell.
3–6 PM:

 

Open Open Mic

 
@ Garden Park, on the corner of Locust St. and Bremen St. in Riverwest. 
OPEN MIC SIGN-UP
It's been such a long time since we've been able to gather to experience poetry live and in-person, and we want to hear what you have been writing. Come enjoy a beer from Black Husky and share your poems, or just come to listen. Featured performances will begin at 3 pm, with open mic to follow.
COVID safety: Woodland Pattern will have on hand multiple microphones, each of which will be disinfected between performances. Masks are optional for both participating poets and audience members.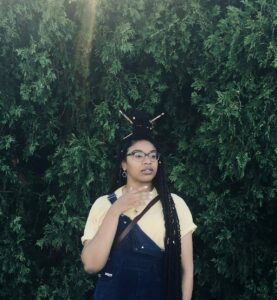 Virnette Adams is a writer, community advocate, and spoken word artist who has featured at Black Arts Festival MKE, Miller High Life Theatre, and other events around the city of Milwaukee and Chicago. Virnette serves locally as a youth instructor to empower, impact, and uplift the next generation through the art of storytelling.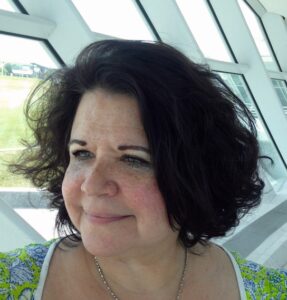 Brenda Cárdenas is the author of Boomerang (Bilingual Press) and the chapbooks Bread of the Earth / The Last Colors with Roberto Harrison (Decentralized Publications); Achiote Seeds/Semillas de Achiote with Cristina García, Emmy Pérez, and Gabriela Erandi Rico (Achiote Seeds); and From the Tongues of Brick and Stone (Momotombo Press). She also co-edited Resist Much/Obey Little: Inaugural Poems to the Resistance (Spuyten Duyvil Press) and Between the Heart and the Land: Latina Poets in the Midwest (MARCH/Abrazo Press). Cárdenas' poems and essays have appeared or are forthcoming in Latino Poetics: The Art of Poetry; Kinship: Belonging in a World of Relations; Grabbed: Poets and Writers on Sexual Assault, Empowerment, and Healing; POETRY; Through This Door: Wisconsin in Poems; Ghost Fishing: An Eco-Justice Anthology; The Wind Shifts: New Latino Poetry, and the Library of Congress' Spotlight on U.S. Hispanic Writers, among others. Cárdenas served as the 2010–12 Milwaukee Poet Laureate, co-designed and co-taught the inaugural master workshop for Pintura: Palabra: A Project in Ekphrasis sponsored by the Smithsonian American Art Museum and Letras Latinas (Institute for Latino Studies, University of Notre Dame). In June 2021, she will serve as faculty for the annual writers' retreat of CantoMundo, a national poetry organization that cultivates community for Latinx poets. Cárdenas is currently an Associate Professor of English who teaches Creative Writing and U.S. Latinx Literature at the University of Wisconsin–Milwaukee.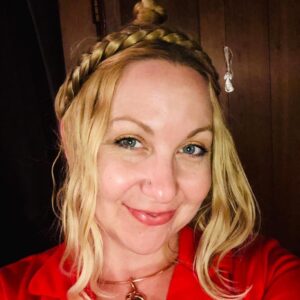 "Darlin" Nikki Janzen is a social justice spoken word and mixed-media artist and educator with a Masters in Curriculum and Instruction in Multi-Cultural and Urban Education from the University of Wisconsin–Milwaukee. Nikki has worked in various nonprofits using spoken word and mixed-media art in restorative circles work, and she has served students, parents, and colleagues in Milwaukee Public Schools since 2001, first as a middle school teacher and then as a coach, and currently she is enjoying her role as a Restorative Practices coach. Nikki has travelled around the country sharing spoken word, working to use poetry as a bridge between cultures. She is the CEO of OneLovePoetics and has been featured in the Shepherd Express, the Milwaukee Journal Sentinel, and the CrossHatxh Poetry Series, and on LTYM Milwaukee and Youth Rise Radio. She has also been published in multiple anthologies, is a two-time Grand Slam Spoken Word Champion of Milwaukee, a 2008 WOW Haiku Slam Champion, the 2007 MMAPSE Teacher of the Year, and a 2008 BET Regional Slam Winner. She has self-published three chapbooks, two restorative poetry albums—Unstitch the Sun and Healing Broken—and has published countless youth poetry anthologies and spoken word videos.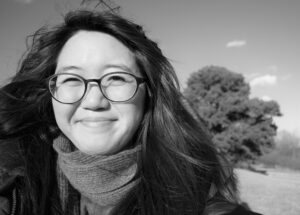 Born in South Korea and raised in Peru, Ae Hee Lee currently lives in Milwaukee. She is the author of two poetry chapbooks: Dear bear, (Platypus Press, 2021) and Bedtime || Riverbed (Compound Press, 2017). Most recently, her work Connotary was selected as the winner for the 2021 Frost Place Chapbook by Tiana Clark. She holds an MFA from the University of Notre Dame, where she was awarded an Academy of American Poets Prize, and a PhD in Literature and Creative Writing from the University of Wisconsin–Milwaukee. Her poetry has been published or is forthcoming at the Georgia Review, New England Review, Southern Review, and elsewhere.