Date
Sep 11 2021
Expired!
The Shapes of Truths Told *IN-PERSON*
With works by
Siara Berry
,
Lois Bielefeld
,
Phoenix S Brown
,
David Najib Kasir
,
Nykoli Koslow
,
Anika Kowalik
,
okja kwon
,
Fatima Laster
,
CK Ledesma
, and
Katie Avila Loughmiller
. 
On view through October. Also available via our website.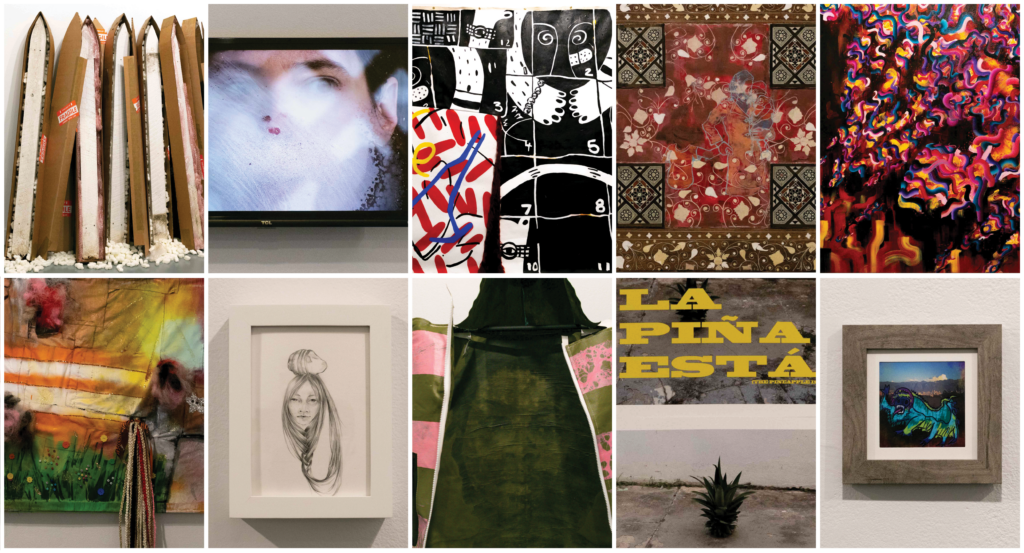 Exhibition celebration, Sept. 11 | 5–7 PM
All attendees must wear masks. We will have disposable masks available for patrons who need them. The gallery doors will be open for this event, allowing air circulation to move through the space. We ask that attendees maintain social distancing as they view the exhibition.
VIEW EXHIBITION
This past year and a half has manifested numerous ways for people to feel unsafe and unsure of their futures. For those of us at Woodland Pattern, many of the loudest voices we encountered in the public sphere during this period of necessary protest and quarantine were not ones we felt we could trust, and we also knew that these voices were attempting to unilaterally write history. We continue to reject this violent, exclusionary attempt, and we've felt fortunate to come into contact with many Milwaukee-based artists whose visions fortify and clarify that rejection—artists whose work is on display now in The Shapes of Truths Told. 
The Shapes of Truths Told is a collaborative exhibition that amplifies voices and stories from throughout our community, complicating the narrow and often vitriolic narratives pervasive in the American sociopolitical landscape. We asked past exhibiting local artists Molly Hassler, Vaughan Larsen, CK Ledesma, Howard Leu, and Valaria Tatera to share the names of a few Milwaukee artists who impact them, specifically through the thoughtfulness and timeliness of their work against the backdrop of this past year. By way of this multidimensional curatorial approach, we hope to provide a broader and thus more accurate telling of history-at-large, offering a more comprehensive understanding of the world we live in, and the world we create.