Workshop: Understanding your world through words and shapes w/ Nina Ghanbarzadeh *IN PERSON*

This workshop will be held in person at Woodland Pattern.
REGISTER
APPLY FOR SCHOLARSHIP
Proceeds from this workshop will support Woodland Pattern's programming. A limited number of scholarships are available! Writers who are low-income and/or of marginalized identities are particularly encouraged to apply.
---
In this workshop, we will make drawings using simple shapes and words. Participants will be given a few words to choose from, and they will learn how to use these effectively to make a composition. This is a very therapeutic process that involves deep thinking. No previous experience in drawing is necessary. 
This workshop will coincide with Nina's exhibition, A pile on the floor!, on view through April 8.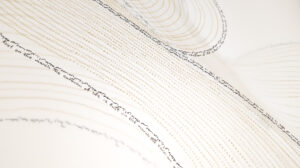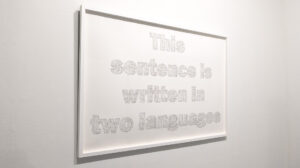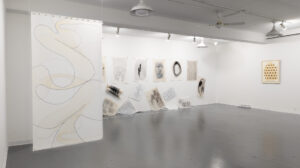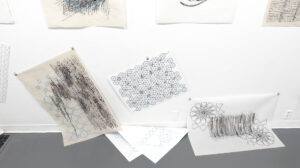 Nina Ghanbarzadeh is a Wisconsin visual artist and an entrepreneur taking a universal approach to written language in her art. She emigrated from Tehran, Iran, in 2001. Nina earned her Bachelor of Fine Arts degree in painting, drawing, and graphic design from the University of Wisconsin–Milwaukee in 2013 and completed a two-year Artist in Residency Program with Redline Milwaukee in 2015. In addition to participating in several group shows, Nina was the winner of best in show in Wisconsin Biennial 2020. She has also received a Student Silver ADDY, a Frederick R. Layton Art Scholarship, and an award from the Mary L. Nohl Suitcase Export Fund.
Most recently, Nina launched ARTKee Educational Toys LLC, which produces SOFTwords, kits of basic shapes that allow children to explore the shapes as images as well as text. Nina draws inspiration for her educational toy business and her art from cultural differences and the limitations of language. She finds beauty in the abstract marks that make up the symbols for language and explores the possibility of peace, happiness, and togetherness through the universal language of art.
VIEW EXHIBITION